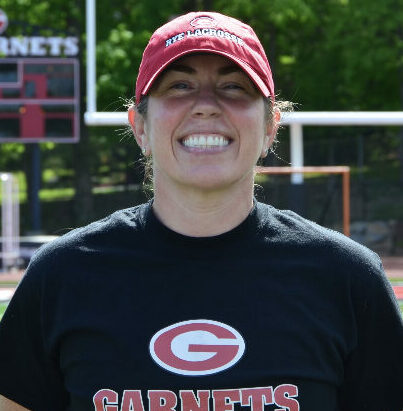 Michelle Mason is the Varsity Head Coach at Rye High School. Mason left her longstanding tenure (2008-2019) as the Head Coach at Division I, Iona College to commit her entire passion and energy to Snipers Elite, now Compass Lacrosse. She began the Snipers program under Top Side Lacrosse in February of 2012 to provide competitive lacrosse opportunities to players in Westchester County. In January of 2018, Mason officially took over ownership of the club with Catherine Conway, becoming Snipers Elite Lacrosse with an updated logo and color scheme. In addition to her positions, Mason assists with training local youth and middle school programs throughout Westchester County.
Mason entered her 9th season as head coach of the Iona College women's lacrosse program during the 2017-18 campaign. She is the second-ever coach at Iona after being appointed to the position on Aug. 6, 2008. Mason came to New Rochelle from Keene State College in Keene, New Hampshire where she held the same position for two seasons.
After completing her fourth season in New Rochelle, Mason set a new single-season wins record, as the Gaels finished the 2012 season with a 9-7 record. The team picked up key victories over Big East member Cincinnati, Columbia, Long Island, and an exhilarating five-overtime win against Sacred Heart.
In 2016, Mason led Iona to its first-ever Metro Atlantic Athletic Conference Championship tournament birth, garnering a program tying nine wins in the regular season. Iona hit their stride late in the season, winning four straight MAAC conference games to help propel themselves to a playoff berth.
During her time at Iona, Mason has mentored 11 All-MAAC First Team members, 14 All-MAAC Second Team, and two MAAC All-Rookie Team selections including the 2013 MAAC Rookie of the Year Mary Kate McCormick, 2016 Co-Defensive Player of the Year Gabriella Di Domizio, and the 2012 MAAC Tri-Defensive Player of the Year Stephanie Sumcizk. Mason has also coached the Gaels to 13 MAAC Weekly honors including four MAAC Offensive Players of the Week, three Defensive Player of the Week, and six Rookies of the Week.
Prior to her tenure at Iona, Mason was head coach of her alma mater Keene State. Mason led the Owls to two consecutive winning seasons including a 13-8 mark in 2008. She was 21-14 in her two seasons, the highest winning percentage of the program's five head coaches. In 2005, Mason served as an assistant coach before taking over the program.
As a player, Mason had no rivals as a record-breaking attacker for the Owls. A three-time All-LEC all-star, the Fairport, New York, native established Keene State career goal (202), assists (82), and point (284) records. She also rewrote the Keene State women's soccer record book during her four seasons as the Owls' starting goalie. Mason holds a Keene State women's soccer record for most wins (66) and saves (437) in a career. The Fairport, NY native led KSC to a pair of NCAA women's soccer tournament berths and was a four-time All-LEC and three-time All-New England honoree. A 2005 graduate of Keene State, Mason was inducted into the Keene State Hall-of-Fame in 2012. Mason was inducted into the Little East Hall-of-Fame in 2019.
Mason is a native of Fairport, NY where she was a standout three-sport athlete. She resides in Lake Peekskill, NY.